July 14, 2021 Author: Admin
A Brief History of Marble
Let us start by asking you a simple question.
Which natural stone is durable, elegant, luxe, and can instantly glam up any living space?
Did you think of Marble?
Exactly!
Marble is one of the most prized natural stones and has been loved for ages.
But how many of you are familiar with its history and origin?
Well, a brief tour through Marble's history can shed light on this question!
Here we go!
Marble's origin and its history:
Marble is a metamorphic rock that forms when limestone is exposed to heat and pressure over time. Recrystallization is what marks the separation between Marble and limestone.
Now that some exciting piece of information. Isn't it?
Keep reading because the experts at Marblising have researched a lot more about how Marble made its mark in history!
Marble in Ancient Greece:
Ever wondered why Greece is famous across the world for its Marble monuments?
Well, that's because the use of Marble in Ancient Greece was extensive.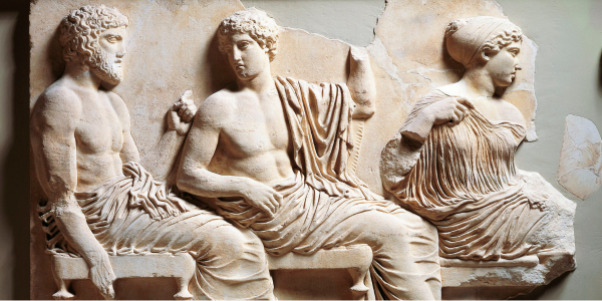 Eventually, Marble made its way into human existence, touched the strings, and prospered into the world of aesthetics, symmetry, and creation.
The sculptural masterpieces adorning the museums of Greece are enough to bewitch the visitors.
And this is because Marble reflects the glory of the Ancient Greek Civilization.
Indeed, Marble is the epitome of timeless beauty and elegance.
Marble in Ancient Egypt:
Gold and Marble were the go-to choices in Ancient Egypt, and everybody adored them. The great pyramids are a sight to behold outside of Giza, in Egypt.
Marble containers were placed within the kings' tombs so that they would have them in the afterlife.
Besides, Marble vessels were carved in the shape of sanctified animals and inlaid with gold.
Fascinating, isn't it?
Marble in Renaissance Asia:
The Marble star of Asia is the Taj Mahal in Agra, India. The Taj Mahal is a beautiful white Marble mausoleum built in the mid-17th century as a tribute to the emperor's late wife, Mumtaz.
This elegant structure exhibits classic Marble architecture through its beautiful domes inlaid with precious materials and intricate carvings on the windows.
Marble in Medieval and Renaissance Europe:
Europe's love for Marble made its way to the floors of the most majestic palace and cathedrals.
Marble was procured from different parts of different countries, processed, carved, and carefully shipped to Europe.
The magnificent homes, reserved for royal families, featured Marble fixtures and floors. Marble fixtures like clocks and sinks peaked in popularity among the European bourgeois in the 19th century.
Marble and Anatolia:
The history of Marble in Anatolia goes back to the Primeval Age. The 7th century was known as the golden age of Marble as different varieties of Marbles were processed in Anatolia.
One of the seven wonders of the world, the Temple of Artemis and Mausoleum at Halicarnassus was made of Marble.
The diverse history of Marble is breathtaking!
Marble has been part and parcel of our history, and it is still thriving in the modern world. It is highly durable and can withstand almost anything you put them up against, thus making it a perfect choice for any living space.
So if you are thinking about adding Marble to your space, you're sure to find something to love at Marblising.
Check out our exhaustive list of Marble Products now!