$

1,200.00
DIMENSIONS
L 120 CM | W 60 CM | H 65 CM
L 47 IN | W 24 IN | H 26 IN
WEIGHT: 300 KG | 660 LBS
L 120 CM | W 60 CM | H 65 CM
L 47 IN | W 24 IN | H 26 IN
WEIGHT: 300 KG | 660 LBS
---
$1,200.00
See your custom request in your enivronment with AR

Get 3D models in ratio

Ensured global shipping and tracking delivery (in 60 days)

Customization to truly unique products
See your custom request in your enivronment with AR

Get 3D models in ratio

Ensured global shipping and tracking delivery (in 60 days)

Customization to truly unique products
Description
With its low profile and simple lines, this carved marble bench is ready to be slipped into any décor style, modern or traditional. The plain, flat seat has a notched edge and is supported by scrolled uprights at either end that serve both as feet and arms. Whether you want a marble bench in your front entry, or placed on a hillside to enjoy the sunsets, this versatile piece will fit right in.
Dimensions
L 120 CM | W 60 CM | H 65 CM
L 47 IN | W 24 IN | H 26 IN
300 KG / 660 LBS
Product Technique
Artist carved marble sculpting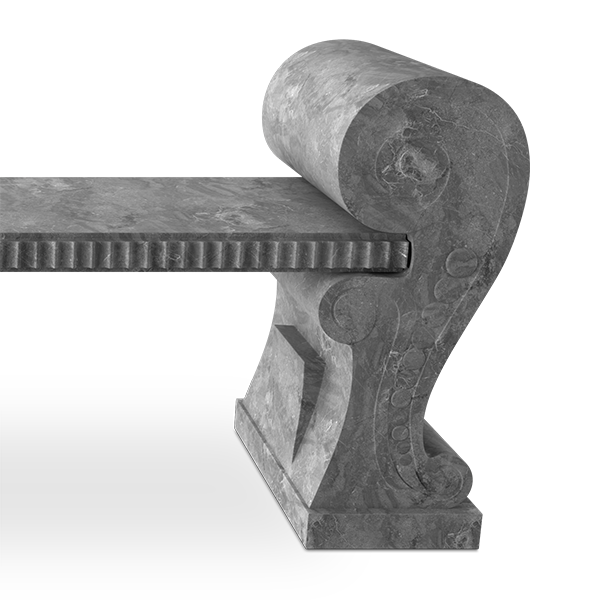 Care Instructions
Dust with soft, dry cloth. Avoid acidic cleaners.
Request Additional Information