$

6,260.00
DIMENSIONS
L 200 CM | W 200 CM | H 150 CM
L 78 IN | W 78 IN | H 59 IN
WEIGHT: 1200 KG | 2645 LBS
L 200 CM | W 200 CM | H 150 CM
L 78 IN | W 78 IN | H 59 IN
WEIGHT: 1200 KG | 2645 LBS
---
$6,260.00
See your custom request in your enivronment with AR

Get 3D models in ratio

Ensured global shipping and tracking delivery (in 60 days)

Customization to truly unique products
See your custom request in your enivronment with AR

Get 3D models in ratio

Ensured global shipping and tracking delivery (in 60 days)

Customization to truly unique products
Description
The minimalist design of this beautiful marble fountain adds a tone of elegance to its surroundings without dominating the scene. It's perfect for both contemporary and traditional settings by being a congruent element in the former and a mysterious element in the latter. A globe sits on a tall plinth in the center of a perfect square while water flows serenely and the observer is intrigued by the minimality of this figure. Installed outdoors in a garden or courtyard, or indoors in a conservatory, the beauty of this piece will add visual interest to your setting.
Dimensions
L 200 CM | W 200 CM | H 150 CM
L 78 IN | W 78 IN | H 59 IN
1200 KG / 2645 LBS
Product Technique
Artist carved marble sculpting
Care Instructions
Dust with soft, dry cloth. Avoid acidic cleaners.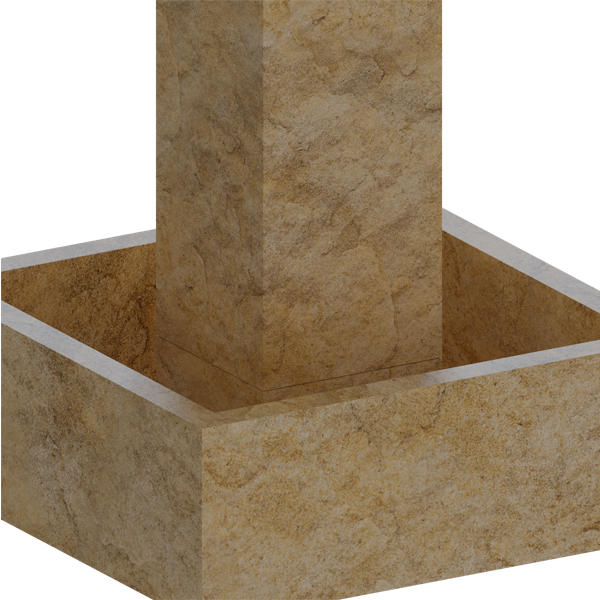 Request Additional Information