$

3,500.00
DIMENSIONS
L 90 CM | W 90 CM | H 120 CM
L 35 IN | W 35 IN | H 47 IN
WEIGHT: 1800 KG | 3960 LBS
L 90 CM | W 90 CM | H 120 CM
L 35 IN | W 35 IN | H 47 IN
WEIGHT: 1800 KG | 3960 LBS
---
$3,500.00
See your custom request in your enivronment with AR

Get 3D models in ratio

Ensured global shipping and tracking delivery (in 60 days)

Customization to truly unique products
See your custom request in your enivronment with AR

Get 3D models in ratio

Ensured global shipping and tracking delivery (in 60 days)

Customization to truly unique products
Description
This classic marble fountain is suitable for installation in a smaller spot where the accent of water is desired. Less than a meter across, the lower basin echoes the classic design of a well, with a raised bowl in the center from which water spills over. Additional visual interest is provided by the elegant wrought iron frame which stretches above, and features spots for hanging plants. In a small conservatory or atrium, this modestly sized marble fountain will be a charming addition.
Dimensions
L 90 CM | W 90 CM | H 120 CM
L 35 IN | W 35 IN | H 47 IN
1800 KG / 3960 LBS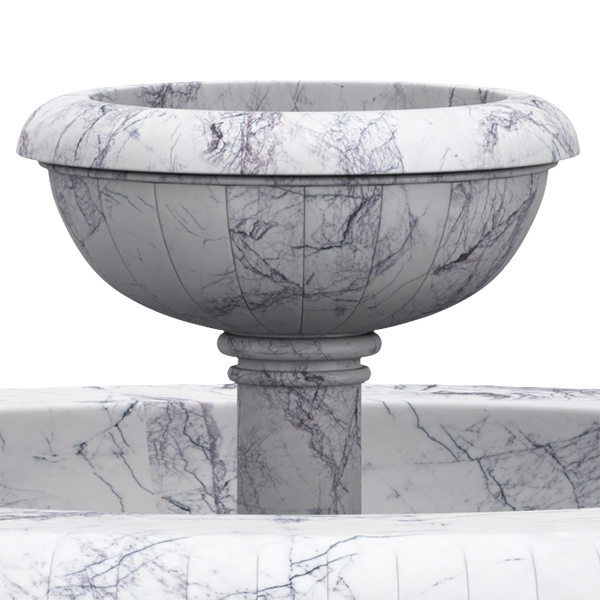 Product Technique
Artist carved marble sculpting
Care Instructions
Dust with soft, dry cloth. Avoid acidic cleaners.
Request Additional Information