$

100.00
DIMENSIONS
L 220 CM | W 220 CM | H 82 CM
L 220 IN | W 220 IN | H 82 IN
WEIGHT: 200 KG | 200 LBS
L 220 CM | W 220 CM | H 82 CM
L 220 IN | W 220 IN | H 82 IN
WEIGHT: 200 KG | 200 LBS
---
$100.00
See your custom request in your enivronment with AR

Get 3D models in ratio

Ensured global shipping and tracking delivery (in 60 days)

Customization to truly unique products
See your custom request in your enivronment with AR

Get 3D models in ratio

Ensured global shipping and tracking delivery (in 60 days)

Customization to truly unique products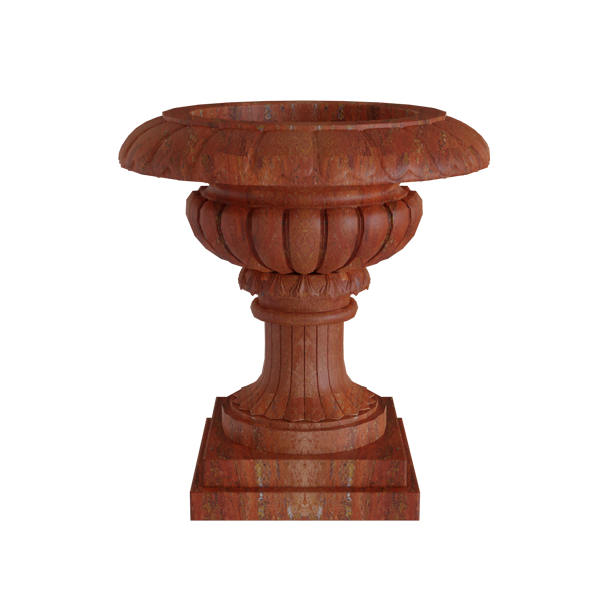 Description
The simple design of this marble planter allows for a variety of uses in both indoor and outdoor settings. The classic trim on the lip is followed by scallops encircling the base that rests on top of a ribbed stem and a two-tier pedestal. This planter can be used as a water feature, or it can encompass an arrangement of flowers or a small topiary tree. It adds elegance to your setting without dominating the planted specimen or the surroundings. It has multiple options regarding placement, such as balconies, terraces, classic lofts, and gardens.
Dimensions
L 220 CM | W 220 CM | H 82 CM
L 220 IN | W 220 IN | H 82 IN
200 KG / 200 LBS
Product Technique
Artist carved marble sculpting
Care Instructions
Dust with soft, dry cloth. Avoid acidic cleaners.
Request Additional Information