$

350.00
DIMENSIONS
L 40 CM | W 25 CM | H 30 CM
L 16 IN | W 10 IN | H 12 IN
WEIGHT: 50 KG | 110 LBS
L 40 CM | W 25 CM | H 30 CM
L 16 IN | W 10 IN | H 12 IN
WEIGHT: 50 KG | 110 LBS
---
$350.00
See your custom request in your enivronment with AR

Get 3D models in ratio

Ensured global shipping and tracking delivery (in 60 days)

Customization to truly unique products
See your custom request in your enivronment with AR

Get 3D models in ratio

Ensured global shipping and tracking delivery (in 60 days)

Customization to truly unique products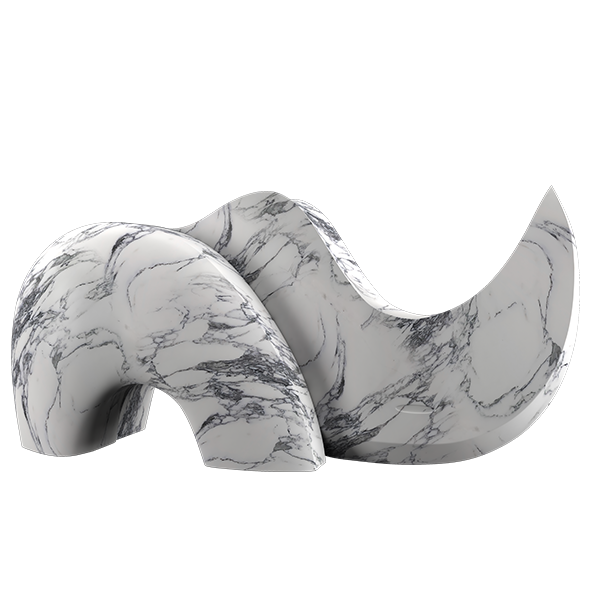 Description
Two simple interlocking swoops of marble create this strong modern rhinoceros sculpture. Smoothly carved from fine marble and polished to a matte finish, there's no detail to distract from the image of a strong body supporting the large head and massive, curved horn. Place this striking piece of modern art in a place where it can be appreciated in your contemporary space.
Dimensions
L 40 CM | W 25 CM | H 30 CM
L 16 IN | W 10 IN | H 12 IN
50 KG / 110 LBS
Product Technique
Artist carved marble sculpting
Care Instructions
Dust with soft, dry cloth. Avoid acidic cleaners.
Request Additional Information