$

100.00
DIMENSIONS
L 220 CM | W 220 CM | H 82 CM
L 220 IN | W 220 IN | H 82 IN
WEIGHT: 200 KG | 200 LBS
L 220 CM | W 220 CM | H 82 CM
L 220 IN | W 220 IN | H 82 IN
WEIGHT: 200 KG | 200 LBS
---
$100.00
See your custom request in your enivronment with AR

Get 3D models in ratio

Ensured global shipping and tracking delivery (in 60 days)

Customization to truly unique products
See your custom request in your enivronment with AR

Get 3D models in ratio

Ensured global shipping and tracking delivery (in 60 days)

Customization to truly unique products
Description
This weighty sculpture of a whale will be a standout piece in any contemporary setting. Elegantly carved from veined marble and gracefully polished, the exaggerated round head gives a whimsical feel along with the serene smile of this gentle giant, creating a visually interesting piece that would be perfect as a single piece on a modern mantel or a centerpiece on a display table.
Dimensions
L 220 CM | W 220 CM | H 82 CM
L 220 IN | W 220 IN | H 82 IN
200 KG / 200 LBS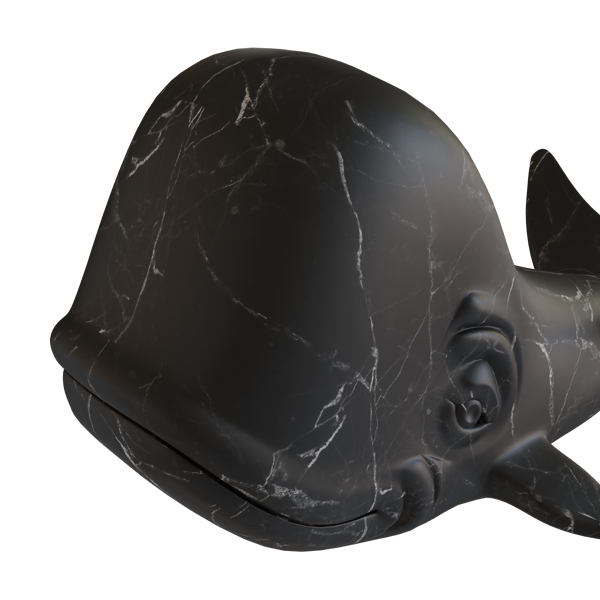 Product Technique
Artist carved marble sculpting
Care Instructions
Dust with soft, dry cloth. Avoid acidic cleaners.
Request Additional Information