July 31, 2023 Author: Evelyn Brown
The Art of Placement: 7 Creative Ways to Position Sculptures on Bridges
As creative visionaries—landscaping designers, architects, interior designers, and contractors—we strive to merge practicality with aesthetics. The artful integration of sculptures into bridge designs not only enhances the visual appeal but also instils a unique identity to these transit spaces. Here, we delve into seven innovative ways to place sculptures on bridges.
Central Placement
One of the simplest yet most effective strategies for placing sculptures on bridges is to position them centrally. The centrepiece approach is powerful, as it not only commands the viewer's attention but also establishes a focal point around which the rest of the design can revolve. Imagine a large, dramatic sculpture placed at the centre of a pedestrian bridge—acting as a magnetic pull that draws people towards it, creating an intriguing visual experience.
Sequential Placement
Why limit ourselves to a single sculpture when a series can tell a more compelling story? Sequential placement involves arranging multiple sculptures in a specific order to create a narrative or a sense of progression. As people traverse the bridge, they encounter each piece, contributing to a greater sense of movement and time—turning a simple crossing into a journey of discovery.
Symmetrical Placement
Symmetry introduces harmony and balance into a space. Placing identical sculptures symmetrically on either side of a bridge not only enhances the visual balance but also creates a sense of rhythm and uniformity. This approach is particularly effective for longer bridges where repetition can create a visually pleasing pattern.
Asymmetrical Placement
While symmetry adds balance, asymmetry introduces intrigue. Positioning sculptures asymmetrically on a bridge can generate a sense of surprise and dynamism. The goal is not to achieve balance through identical forms but through visual weight and interest. Asymmetrical placement can encourage people to explore the bridge more thoroughly as they seek out these unique art pieces.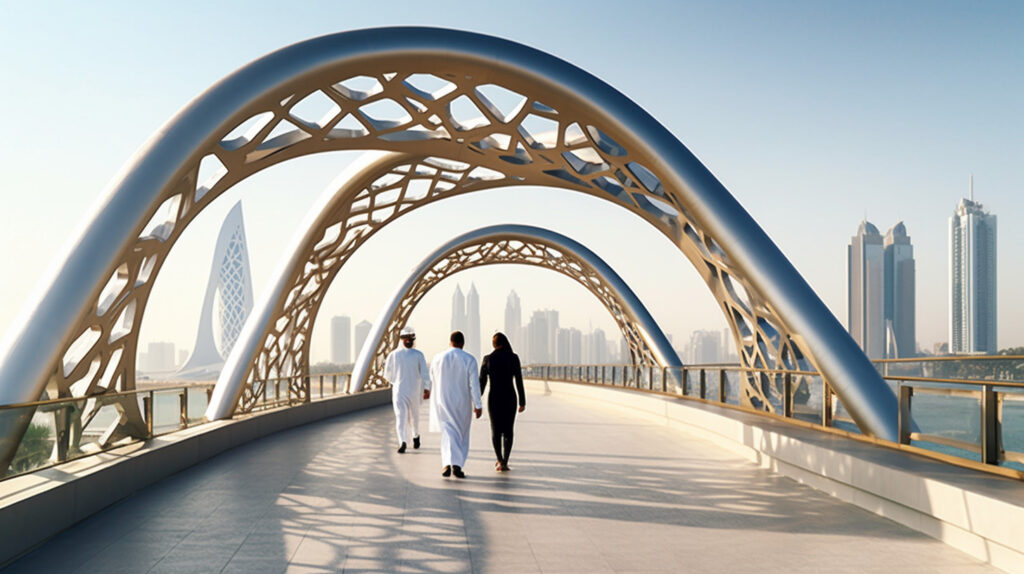 Overhead Placement
Who said sculptures only belong under our feet? Hanging sculptures overhead presents an unexpected and delightful spectacle for passersby. Whether it's a series of smaller pieces or one large focal sculpture, an overhead placement can create a unique 'walk-through' experience, turning the bridge into a gallery-like space.
Interactive Placement
Interactive sculptures can be a great way to engage with the audience directly. These can range from pieces that move or make sounds when touched, to those that people can walk through or around, offering different perspectives. Placing interactive sculptures on bridges encourages people to engage with the artwork, adding a tactile and experiential layer to the visual appeal.
Integrated Placement
Sculptures don't always have to be add-ons; they can be integrated into the bridge's design. In this approach, the sculpture is part of the bridge itself, such as the handrails, pillars, or the bridge surface. Integrated placement can create a seamless fusion between functionality and aesthetics, reinforcing the bridge's unique identity.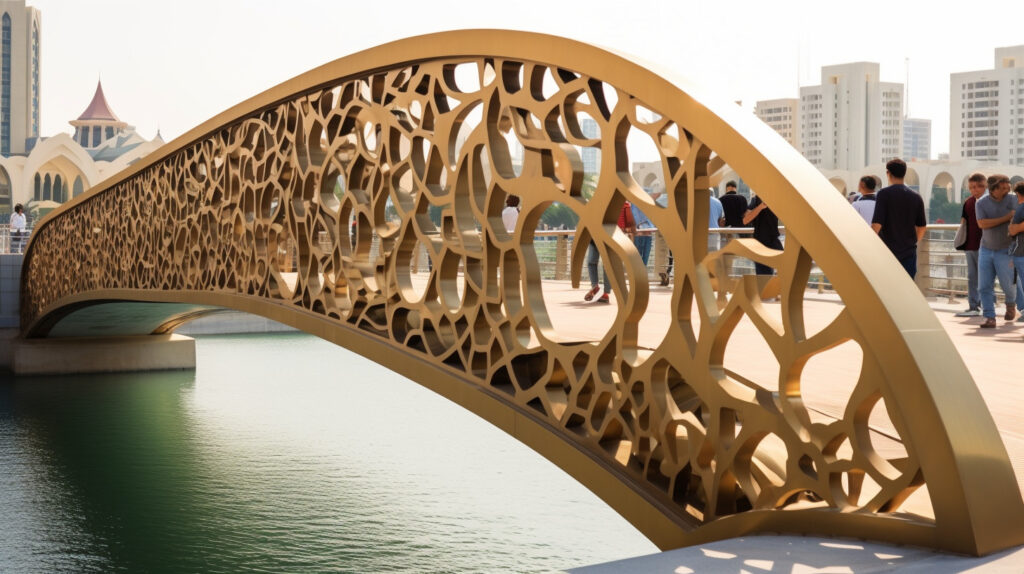 Remember, the way we position sculptures on a bridge can significantly influence the way people experience the space. Whether we opt for a central, sequential, symmetrical, asymmetrical, overhead, interactive, or integrated placement, each strategy offers different potentials for transforming bridges into dynamic, engaging, and aesthetically pleasing spaces. These placements not only amplify the overall design impact but also breathe life and character into our bridges, encouraging people to view them as more than just means of transit, but also as unique art pieces in their own right.