$

7,000.00
DIMENSIONS
L 140 CM | W 100 CM | H 180 CM
L 55 IN | W 39 IN | H 71 IN
WEIGHT: 4500 KG | 9900 LBS
L 140 CM | W 100 CM | H 180 CM
L 55 IN | W 39 IN | H 71 IN
WEIGHT: 4500 KG | 9900 LBS
---
View in 3D
$7,000.00
See your custom request in your enivronment with AR

Get 3D models in ratio

Ensured global shipping and tracking delivery (in 60 days)

Customization to truly unique products
See your custom request in your enivronment with AR

Get 3D models in ratio

Ensured global shipping and tracking delivery (in 60 days)

Customization to truly unique products
Description
The strong, straight lines of this marble wall fountain hearken back to the earliest days of Rome. Against a tall back wall of marble, water falls from a simple opening into a wide, rectangular basin, and from there in six thin streams to a squared basin with a broad, flat rim. Set in a walled courtyard or on a terrace, this weighty marble fountain will look like it has been there for centuries.
Dimensions
L 140 CM | W 100 CM | H 180 CM
L 55 IN | W 39 IN | H 71 IN
4500 KG / 9900 LBS
Product Technique
Artist carved marble sculpting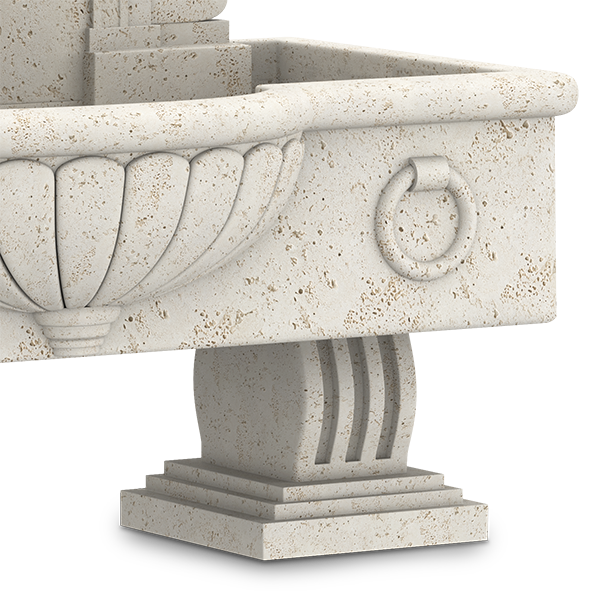 Care Instructions
Dust with soft, dry cloth. Avoid acidic cleaners.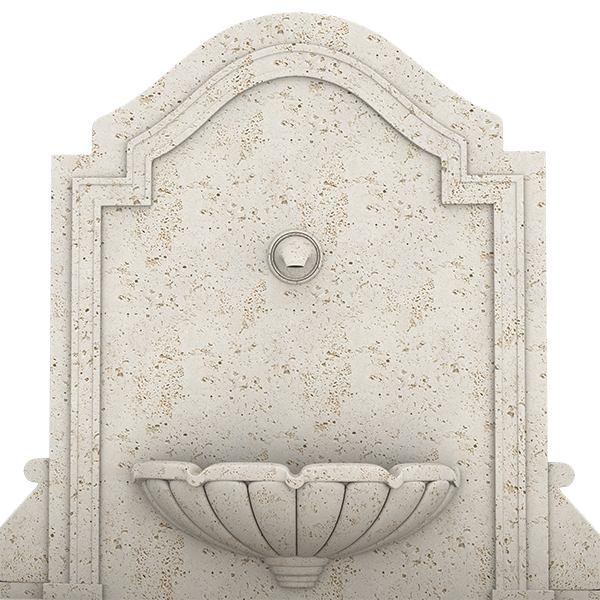 Request Additional Information