$

4,000.00
DIMENSIONS
L 100 CM | W 60 CM | H 160 CM
L 39 IN | W 24 IN | H 63 IN
WEIGHT: 1600 KG | 3520 LBS
L 100 CM | W 60 CM | H 160 CM
L 39 IN | W 24 IN | H 63 IN
WEIGHT: 1600 KG | 3520 LBS
---
View in 3D
$4,000.00
See your custom request in your enivronment with AR

Get 3D models in ratio

Ensured global shipping and tracking delivery (in 60 days)

Customization to truly unique products
See your custom request in your enivronment with AR

Get 3D models in ratio

Ensured global shipping and tracking delivery (in 60 days)

Customization to truly unique products
Description
The architectural details of this marble wall fountain make it a stunning piece to add a classical touch in any space, new or old. Framed by a curved arch and columns with acanthus leaf capitals, a realistically carved lion's head contains the spout from which water falls into the shallow basin below. In a small courtyard or walled garden, or a leafy conservatory, the beautiful details of this wall fountain make it a perfect choice in even a small space.
Dimensions
L 100 CM | W 60 CM | H 160 CM
L 39 IN | W 24 IN | H 63 IN
1600 KG / 3520 LBS
Product Technique
Artist carved marble sculpting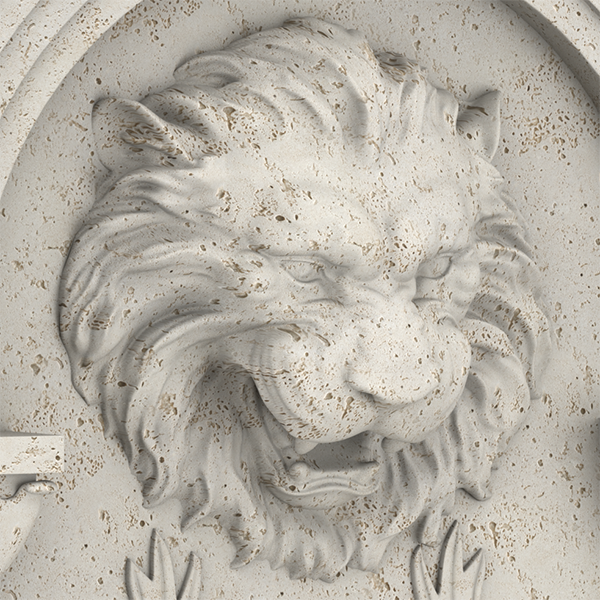 Care Instructions
Dust with soft, dry cloth. Avoid acidic cleaners.
Request Additional Information