$

8,500.00
DIMENSIONS
L 120 CM | W 80 CM | H 180 CM
L 47 IN | W 31 IN | H 71 IN
WEIGHT: 4500 KG | 9900 LBS
L 120 CM | W 80 CM | H 180 CM
L 47 IN | W 31 IN | H 71 IN
WEIGHT: 4500 KG | 9900 LBS
---
$8,500.00
See your custom request in your enivronment with AR

Get 3D models in ratio

Ensured global shipping and tracking delivery (in 60 days)

Customization to truly unique products
See your custom request in your enivronment with AR

Get 3D models in ratio

Ensured global shipping and tracking delivery (in 60 days)

Customization to truly unique products
Description
Designed in the style of the ancient Etruscans, this substantial marble wall fountain can be carved from your choice of marble from our curated collection. Water falls down into a small basin, and through the holes pierced in its rim to a deep basin below, mounted on a strong, simple column, framed against a wide backdrop of architecturally shaped marble. Even in a new building, this marble fountain will add an air of antiquity.
Dimensions
L 120 CM | W 80 CM | H 180 CM
L 47 IN | W 31 IN | H 71 IN
4500 KG / 9900 LBS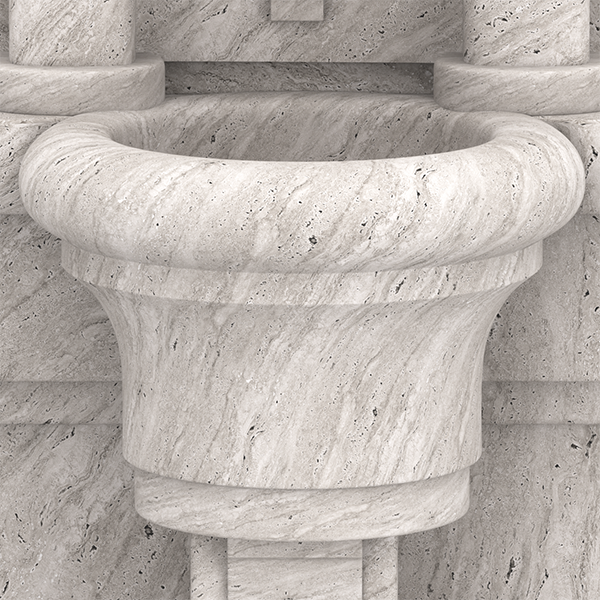 Product Technique
Artist carved marble sculpting
Care Instructions
Dust with soft, dry cloth. Avoid acidic cleaners.
Request Additional Information