$

100.00
DIMENSIONS
L 220 CM | W 220 CM | H 82 CM
L 220 IN | W 220 IN | H 82 IN
WEIGHT: 200 KG | 200 LBS
L 220 CM | W 220 CM | H 82 CM
L 220 IN | W 220 IN | H 82 IN
WEIGHT: 200 KG | 200 LBS
---
$100.00
See your custom request in your enivronment with AR

Get 3D models in ratio

Ensured global shipping and tracking delivery (in 60 days)

Customization to truly unique products
See your custom request in your enivronment with AR

Get 3D models in ratio

Ensured global shipping and tracking delivery (in 60 days)

Customization to truly unique products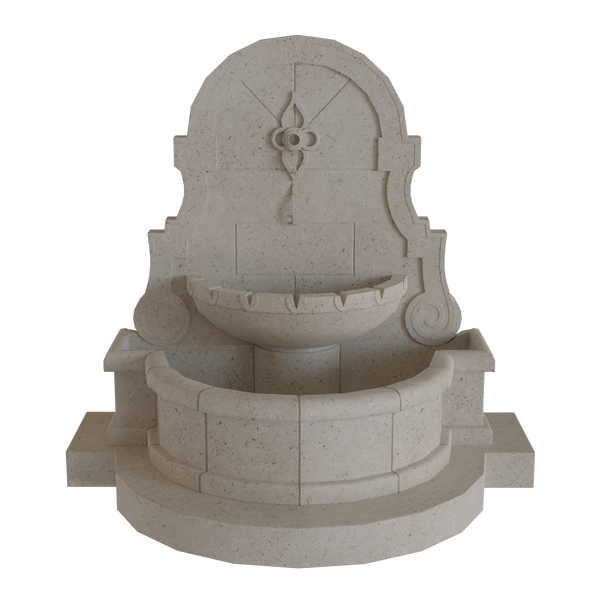 Description
The classic design of this elegant natural marble wall fountain lends an air of sophistication and luxury to any setting it is placed in, whether it's an outdoor setting such as a garden, courtyard, or terrace, or an indoor setting such as a conservatory or atrium. The curved arch extends downwards to form a sophisticated frame around the plain back, containing a  flower centered with a spout from which water flows gently inside a lower bowl. The water flows from seven slits into a deeper basin creating a beautiful backdrop to your setting.
Dimensions
L 220 CM | W 220 CM | H 82 CM
L 220 IN | W 220 IN | H 82 IN
200 KG / 200 LBS
Product Technique
Artist carved marble sculpting
Care Instructions
Dust with soft, dry cloth. Avoid acidic cleaners.
Request Additional Information