$

3,900.00
DIMENSIONS
L 80 CM | W 60 CM | H 95 CM
L 31 IN | W 24 IN | H 37 IN
WEIGHT: 900 KG | 1980 LBS
L 80 CM | W 60 CM | H 95 CM
L 31 IN | W 24 IN | H 37 IN
WEIGHT: 900 KG | 1980 LBS
---
$3,900.00
See your custom request in your enivronment with AR

Get 3D models in ratio

Ensured global shipping and tracking delivery (in 60 days)

Customization to truly unique products
See your custom request in your enivronment with AR

Get 3D models in ratio

Ensured global shipping and tracking delivery (in 60 days)

Customization to truly unique products
Description
The falcon has long been a symbol of nobility and prestige, and this marble falcon statue embodies those qualities. Tall and regal, carved with an attention to detail, this sculpture is a natural fit for magnificent surroundings. Placed atop tall pillars, a pair of these impressive birds can flank a front gate, or one can be used to create a focal point in a garden or courtyard.
Dimensions
L 80 CM | W 60 CM | H 95 CM
L 31 IN | W 24 IN | H 37 IN
900 KG / 1980 LBS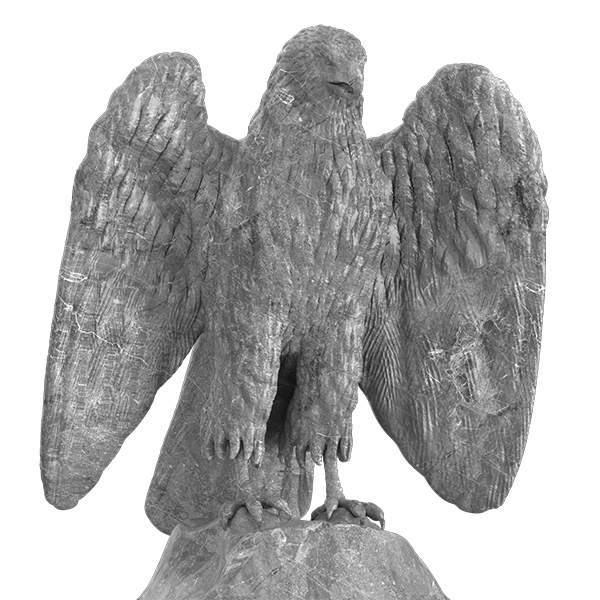 Product Technique
Artist carved marble sculpting
Care Instructions
Dust with soft, dry cloth. Avoid acidic cleaners.
Request Additional Information